This fun card has a pop up tree inside the card, it is found on our
Artfully Sent Cartridge
on page 48. Instead of cutting a large 5 x 7 card I made it smaller.
With the Real Dial Size off, I cut the card on my Expressions at 5 1/2" it measures 4 x 5 1/2". If you are using your Explore it can be sized exactly 4 1/4 x 5 1/2" and it will put the score lines in for you.
There are several pieces to this card. The outside of the card is
Cranberry
, the inside is Ponderosa Pine, the snow White Daisy (I added some glitter to the snow), and the banner is also Cranberry. On the outside I added the ornament cut out of White Daisy, Ponderosa Pine and add some glitter paper to the center. This ornament is found on our Art Philosophy Cartridge.
I decided to cut it with Expressions and add the score lines myself. This is our new
Scoring and piercing tool
, it comes along with a small mat. This is terrific tool, it has a small rubber tip that fits over the piercing tool portion. I also used our
VersaMat
on the foam side as my scoring surface.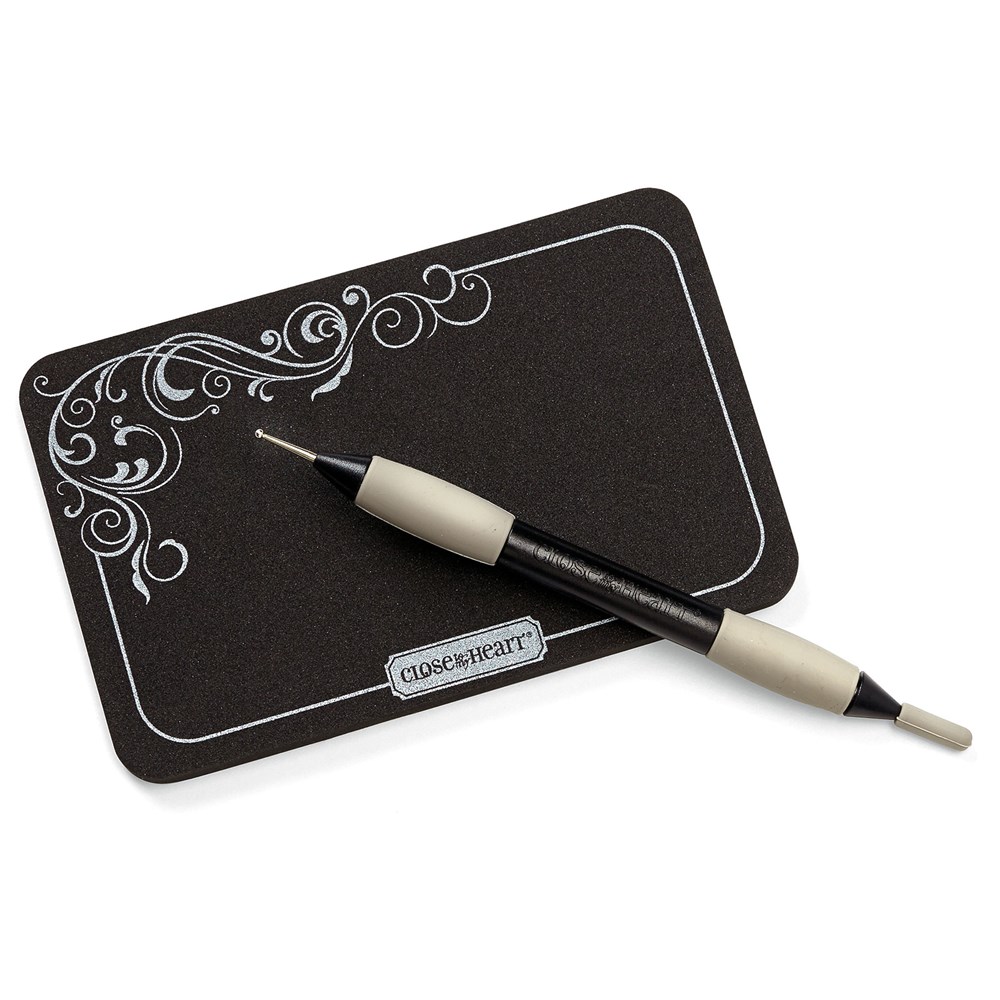 I scored the card down the center first top to bottom along the tick marks.
Then scored each of the sides of the tree layers, going from the layer cut lines up to the tick marks.
Then folded the card in half.
After opening it up I pinched the center of each tree layer to make a Mountain fold, then along the edges of each layer to form Valley folds.
Then fold it in half again.
I followed the directions in Assembly Booklet for the position of the snow and banner.
This is the inside of the finished card. I decided to add a saying and a signature space.