Brushed pape
r from CTMH is so pretty.
Here is the collection of patterned paper:
You also get 2 sheets of Pixie Pink cardstock, 2 sheets of White Daisy cardstock, 1 sheet of Canary cardstock and 1 piece of Juniper cardstock.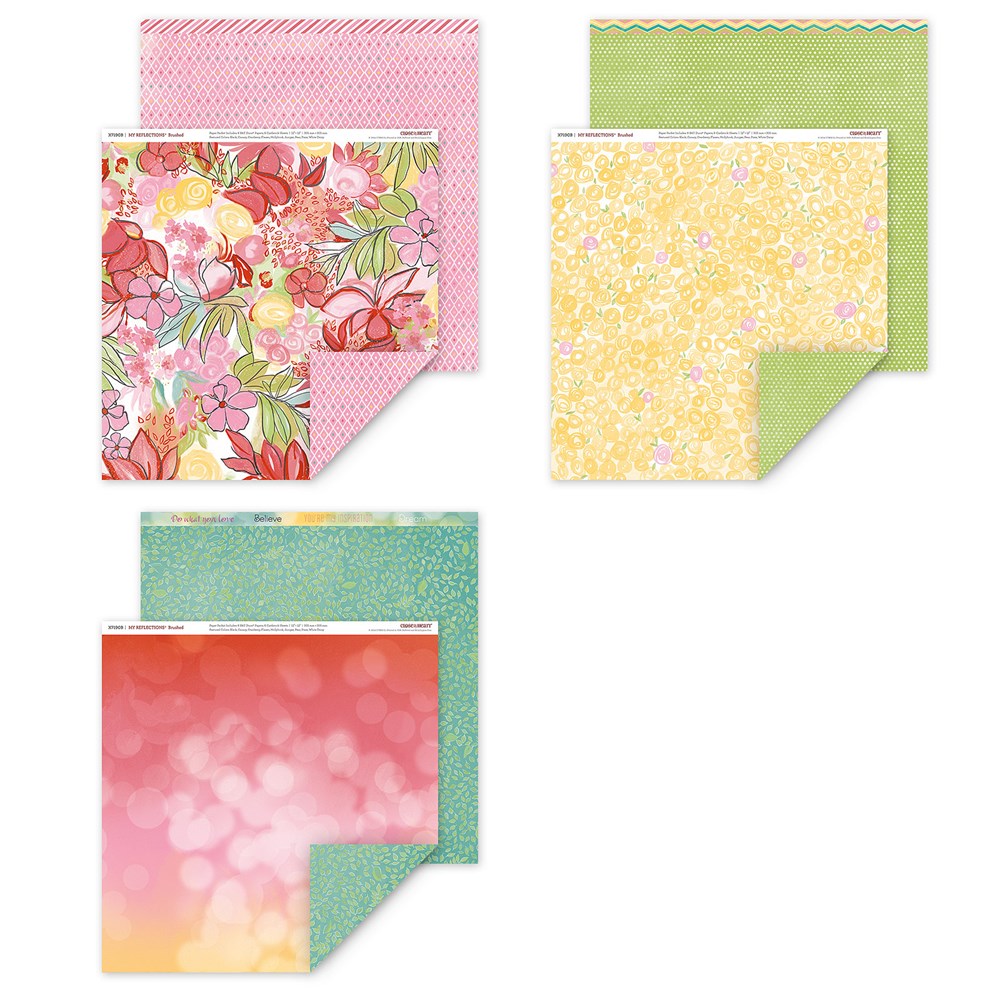 The White Daisy overlays and butterflies were cut on the Cricut using
CTMH Artbooking Cartridge.
The flowers, leaves and OH SO were cut using
CTMH Art Philosophy
cartridge.
The butterflies and happy were stamped in Black using the stamp set that comes in the
Brushed Workshop On the Go.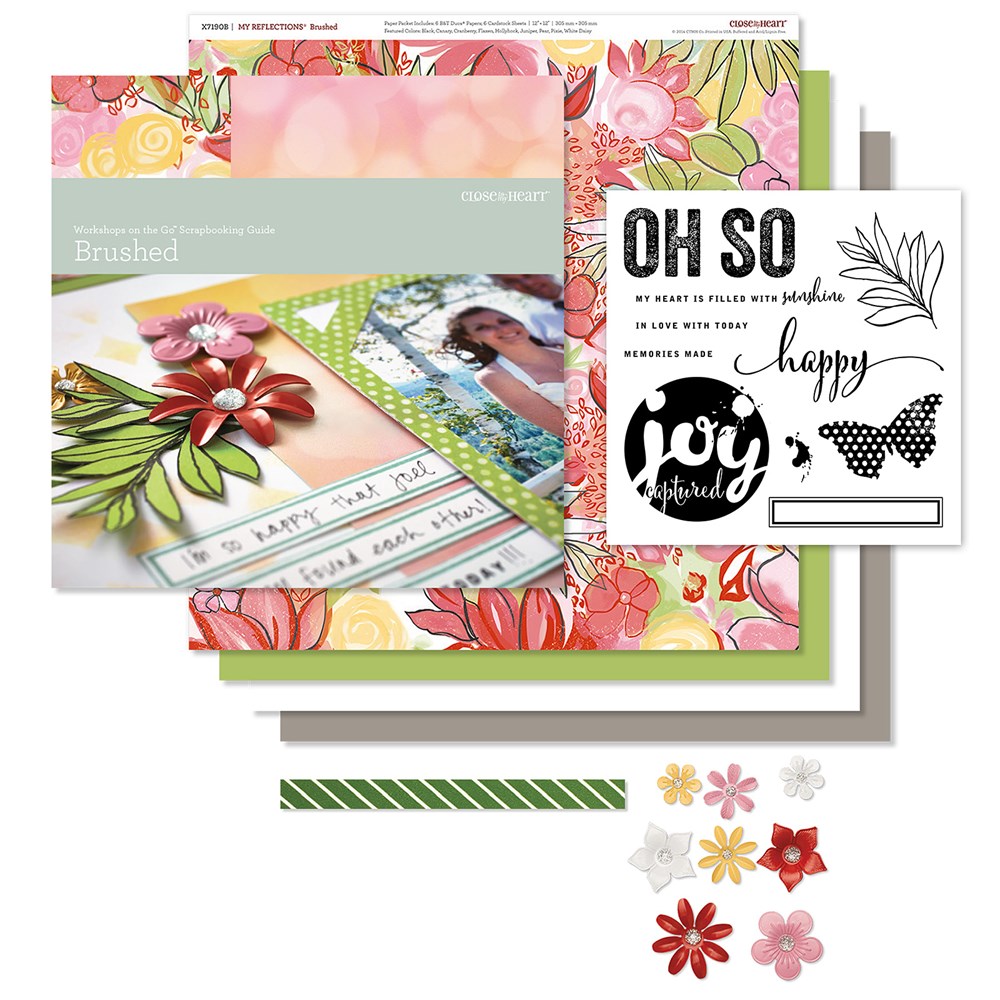 This collection comes with the Paper Packet, the stamp set, a roll of Topiary Washi Tape and those pretty metal flowers! Great deal for only $29.95.